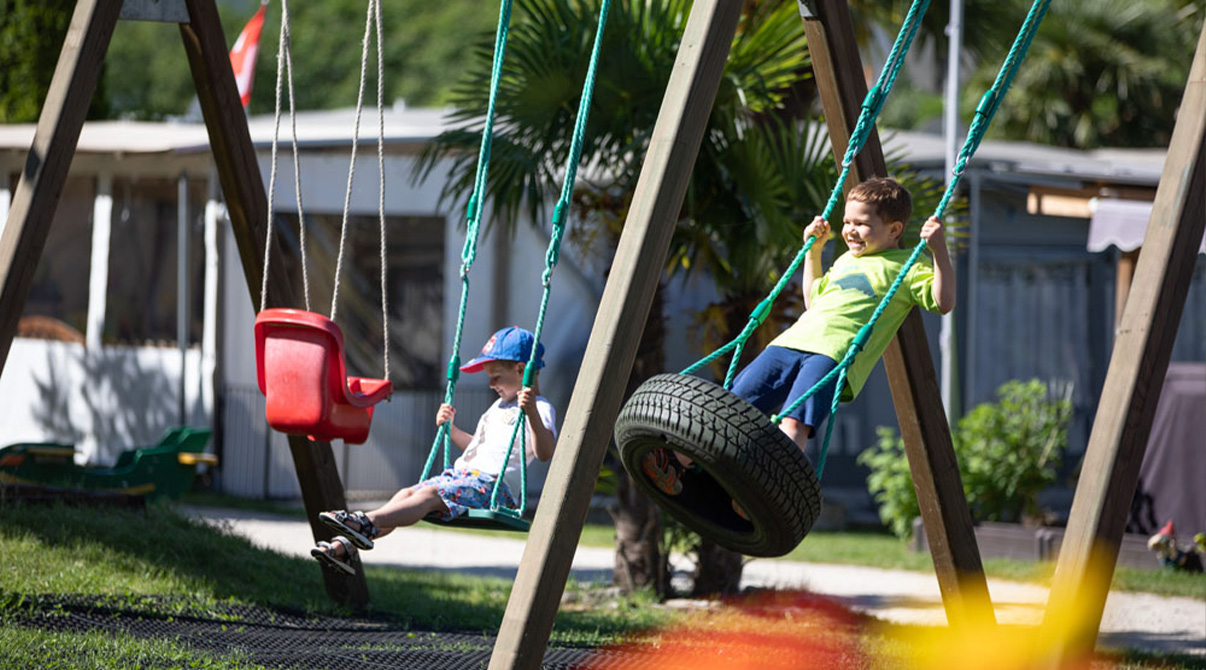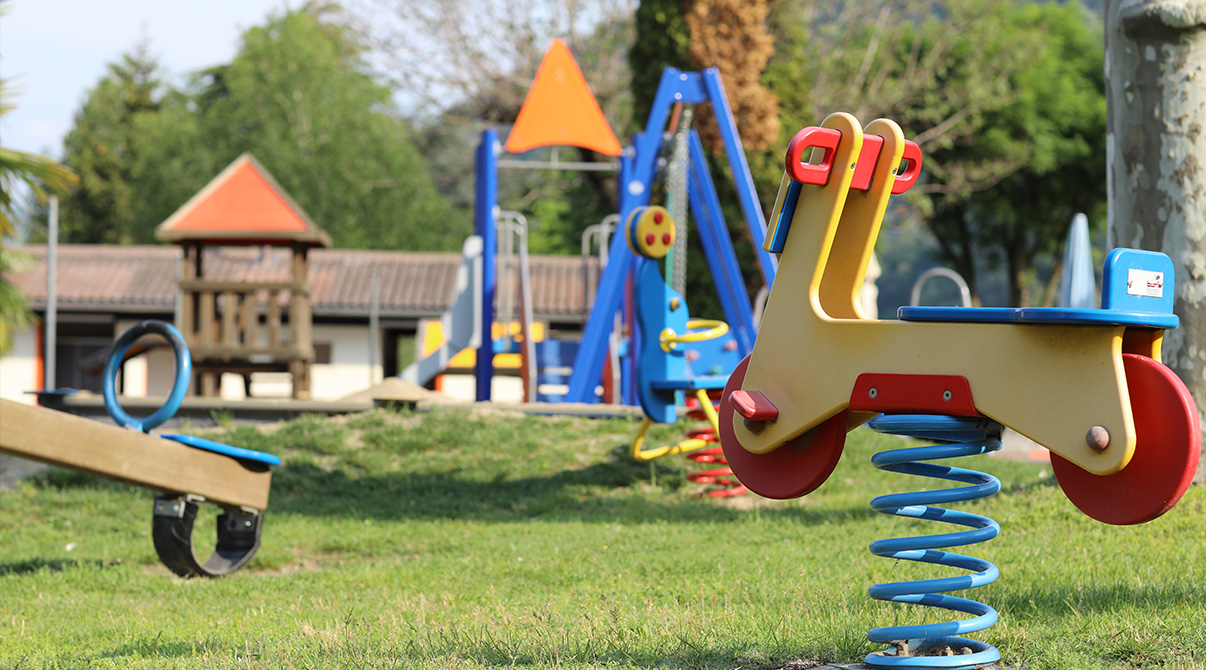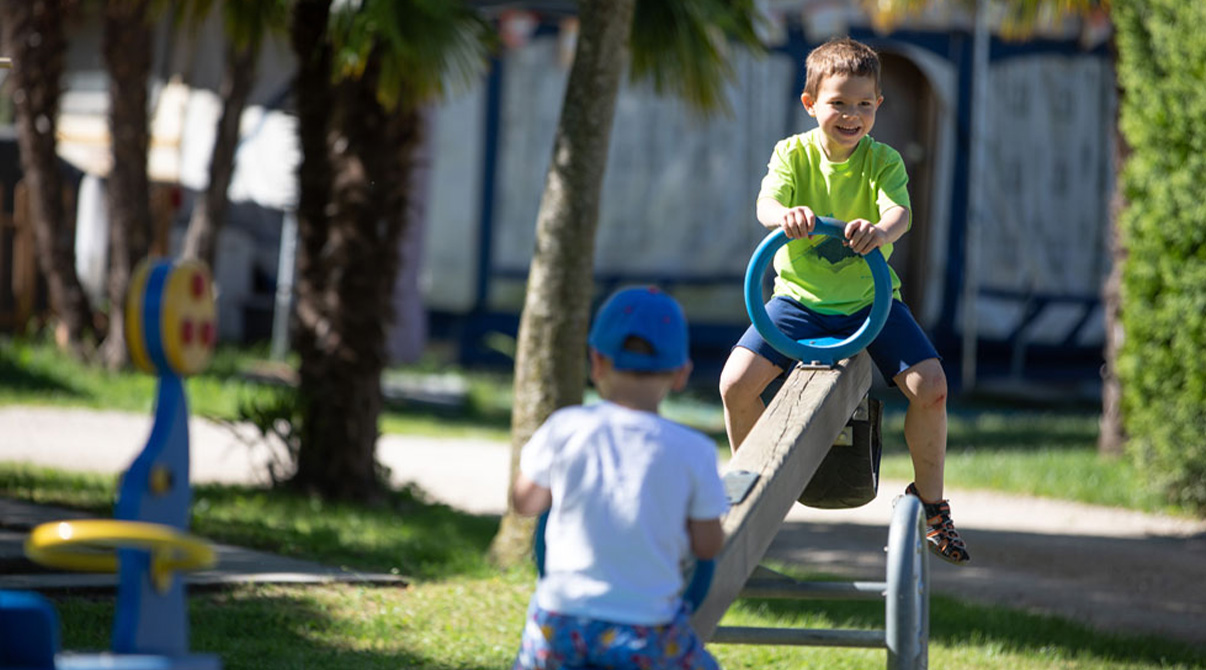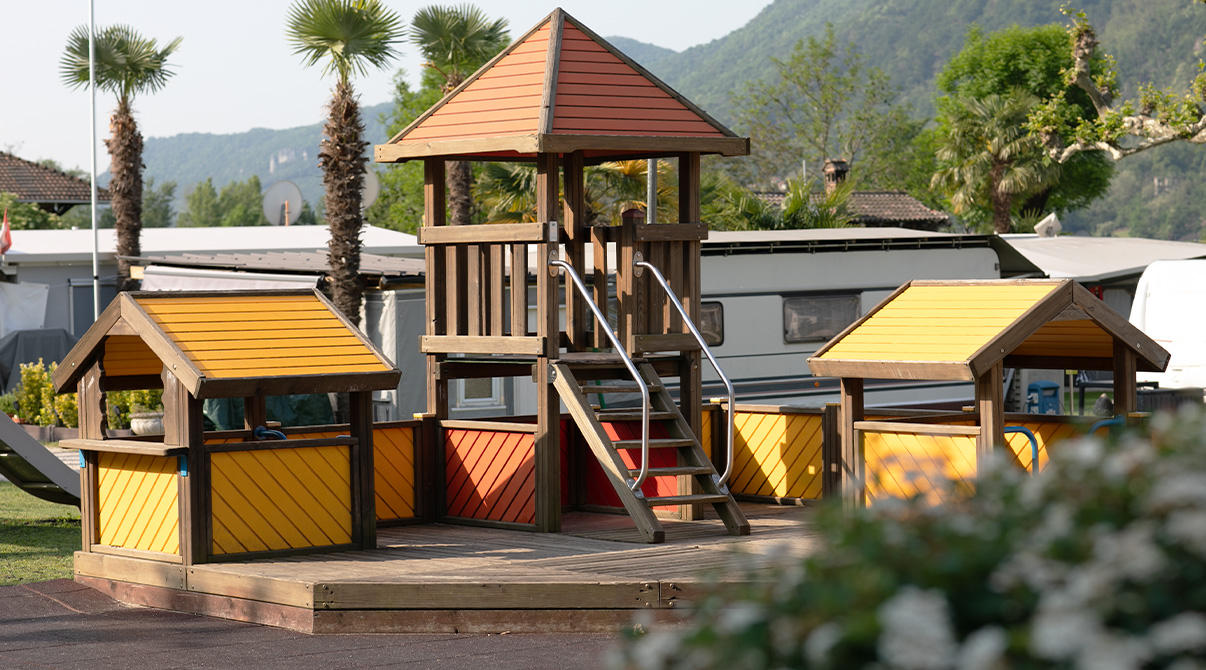 Children area
The children's area is always accessible.
Welcome to our children's area at Camping Monte Generoso, where your children can have fun in total safety! Our Kids Corner can be used for our young guests from 0 to 5 years of age. Here, your children can have fun in safely, accompanied by their parents.*
In addition to this, we also provide an equipped playground for children from 3 years of age.
Your children's happiness is our priority, so we recommend that you keep a close eye on the younger kids and share unforgettable playtime with them. For their safety and enjoyment, this is crucial.
Everyone can have fun at Camping Monte Generoso, from adults to the very youngest!
*Please note that the Camping Monte Generoso declines all responsibility in case of lack of parental supervision.