An experience available to all
We care a great deal about inclusivity, and for this reason we have developed a series of solutions to guarantee accessibility to the Monte Generoso train and the Fiore di pietra for people with disabilities. Need more information? Are you an accompanying person? We have everything you need!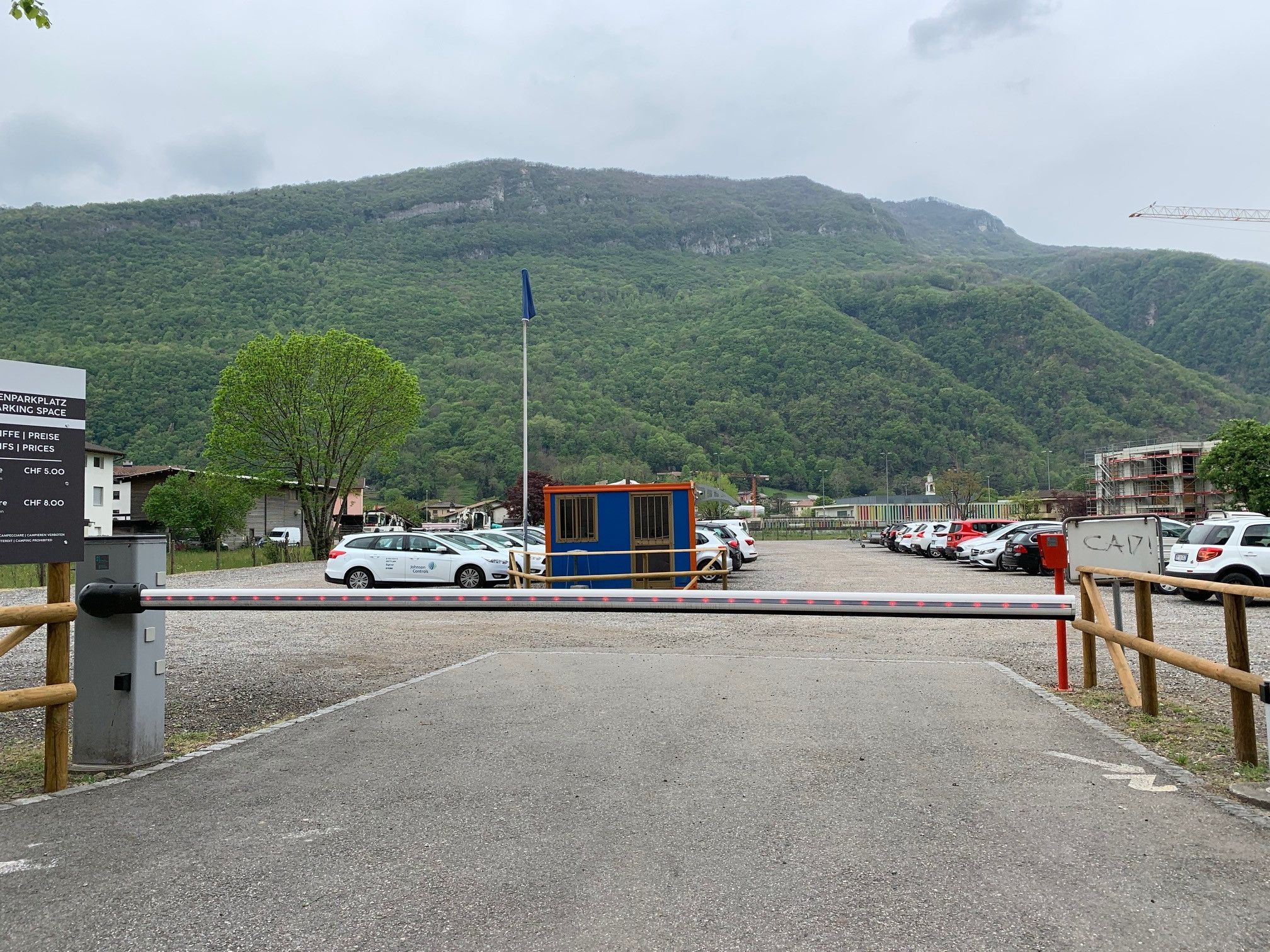 The Capolago car park, in via Segoma 6, is accessible to persons with disabilities. Whether you arrive with your own car or as a passenger in another vehicle, you will find ample parking which can be paid for conveniently on site.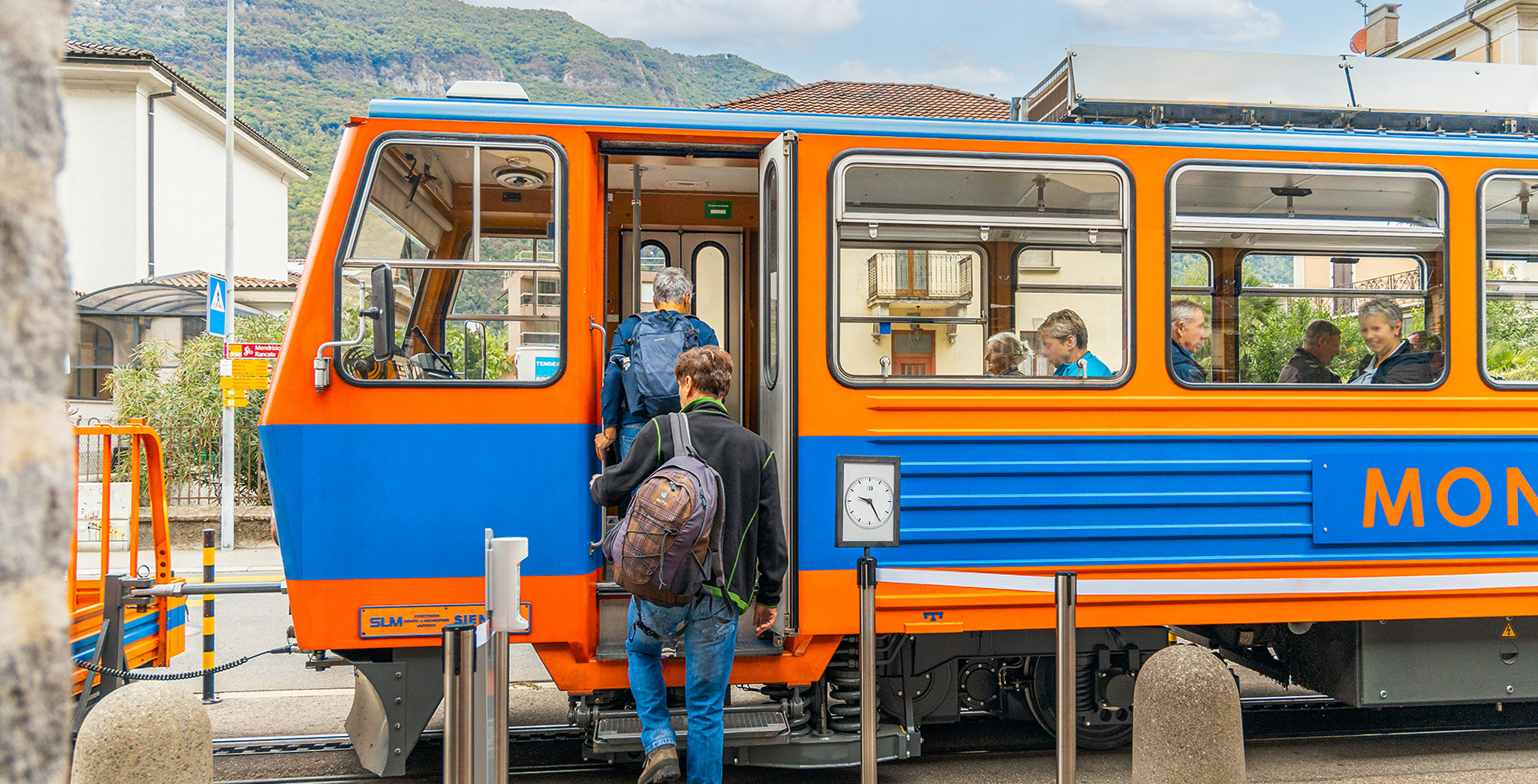 Individual travellers who depend upon a wheelchair, maximum 1 for train, do not require a converted railway carriage (wheelchairs may not be wider than 60 cm and also not electric). Our railway staff will assist with boarding and alighting from the train. We do not guarantee complete accessibility in the intermediate stations of San Nicolao and Bellavista.
Notification of the special transport must be given at least two days in advance.
For people with mobility difficulties the departure is possible from the Capolago station and from the summit.
Holders of a Disabled Passenger's ID Card (Companion Travelcard) are entitled to be accompanied by a person who can provide support during the whole journey. If the disabled traveller has a valid travel document (full fare ticket, GA ticket or half-fare ticket), the travel companion travels free of charge or vice versa. NB: Under no circumstances can both passengers travel free of charge.
Guide dogs for the blind travel for free.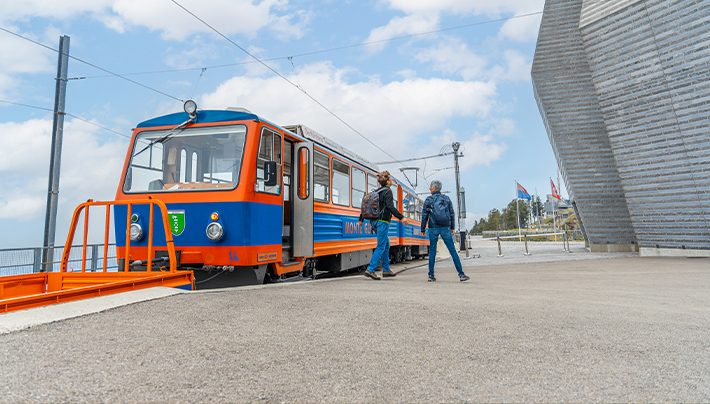 The Ferrovia Monte Generoso has always enabled people of all abilities to access the summit and Fiore di pietra, with a carriage designed to transport wheelchair users and accompanying carers.
One specially converted carriage is available for passengers with a disability who wish to travel to Monte Generoso in a group. Accompanying persons can travel with them in comfort.
Please take note of the following:
Train carriages for group travellers who are dependent upon a wheelchair are attached to the end of the trains that run according to the regular timetable (from 3 wheelchairs).    
Notification of the special transport must be given at least two weeks in advance.    
Wheelchairs may not be wider than 78 cm.
Each carriage seats eight persons with wheelchairs and four accompanying persons. 
The railway staff will be glad to assist with boarding and alighting from the train.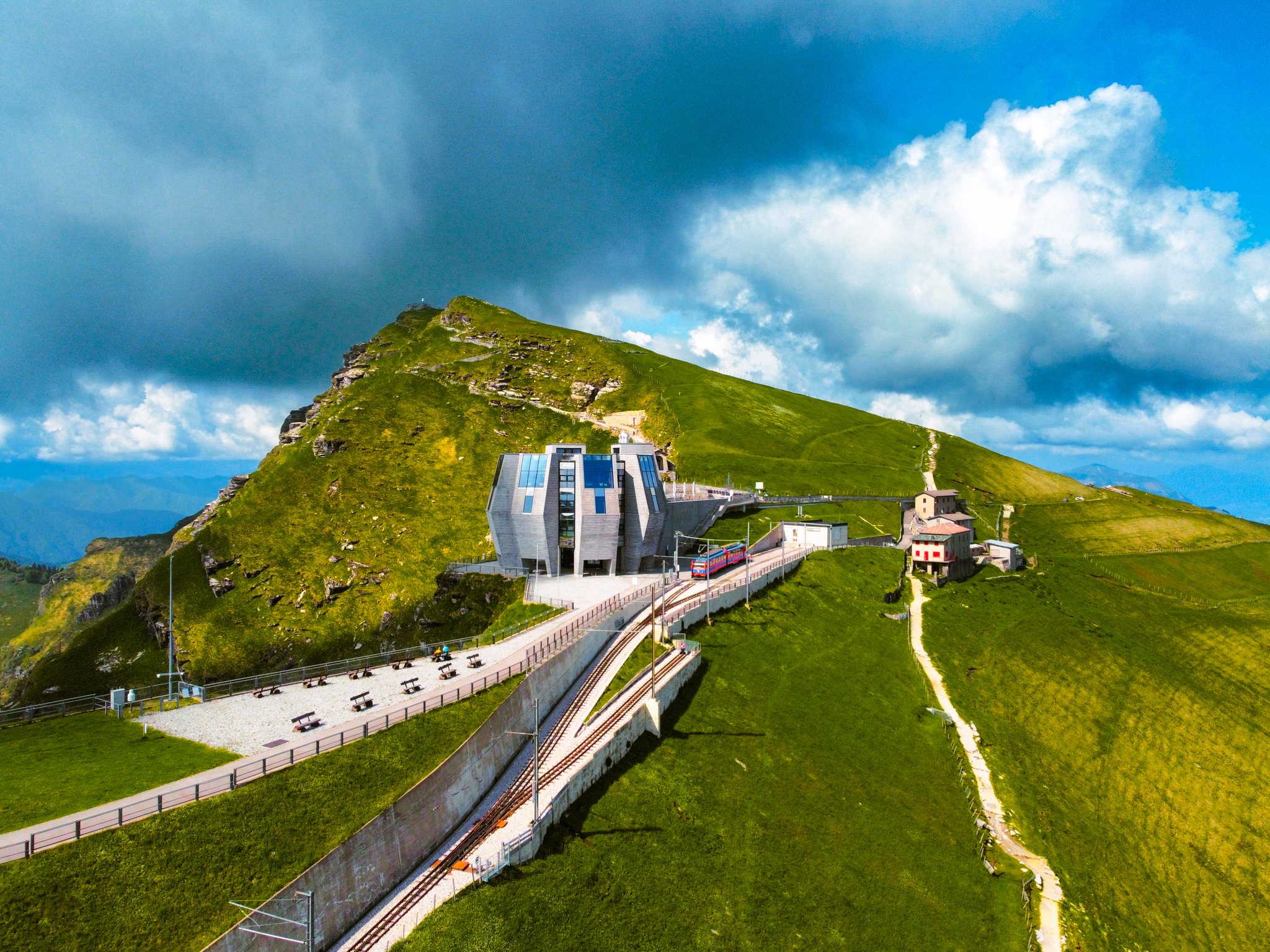 Want to tickle your tastebuds? You won't find any limits! The Fiore di pietra's elevator is wheelchair-friendly, as are all the interior spaces of Mario Botta's structure! The restrooms are, of course, accessible.
Our staff will give directions for the "Fiore di pietra".
The lift is suitable for wheelchairs.
Panoramic terrace and restaurant are barrier-free.
Paved walk of 500 meters, easily accessible in a wheelchair.
Sanitary facilities for handicapped people.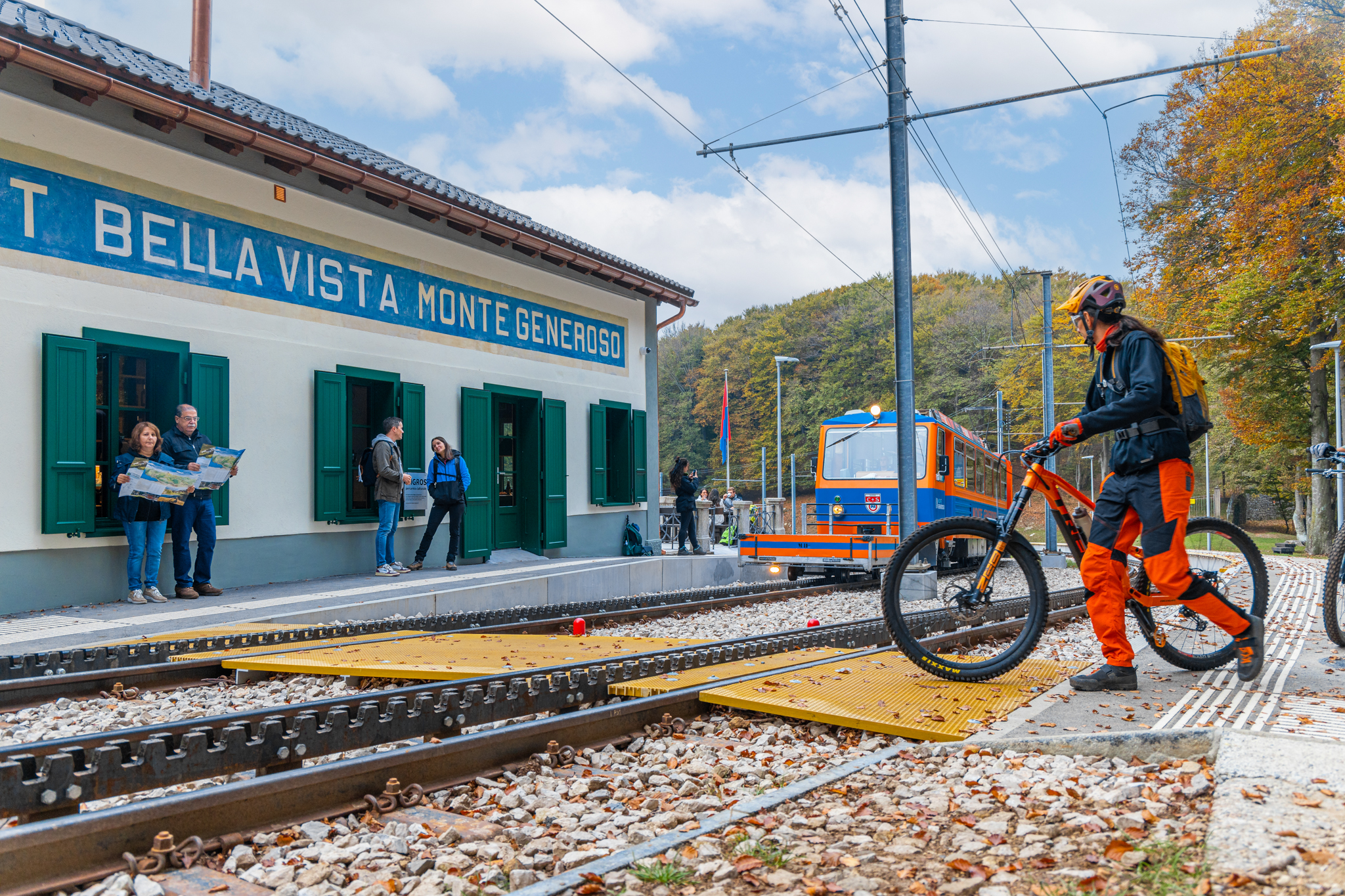 Access to the Bellavista Buffet is possible:
By train: for persons with limited mobility but able to descend some steps with the help of an accompanying person.
By car: for wheelchair users, access by private car to the Buffet Bellavista is possible. Please note that:

The assistance of an accompanying person is required
Access must be requested at least 48 hours in advance
After receiving confirmation, follow these directions: drive up from Mendrisio, Via Luigi Lavizzari, following the signs for "Monte Generoso". At the end of the municipal car park in Bellavista, take the private forest road that climbs to the left. The barrier will be specially opened to guarantee access. Continue along the dirt road (uphill) for approx. 1.5 km and park in the clearing in front of Buffet Bellavista.
From the car park to the asphalted pavement, you will have to walk a few metres on a gravel square.
The interior of the Buffet Bellavista is accessible via a ramp and there are suitable sanitary facilities for wheelchairs.