Discover the Bellavista stop
Treat yourself to a restorative stop at an altitude of 1223 meters! The second stop on our railway is the Bellavista station, which offers the possibility of a pleasant stop surrounded by nature, thanks to its outdoor picnic area and family-friendly spaces. Bellavista is also a great starting point to set off on your mountain bike or discover the many nearby trails with your backpacker!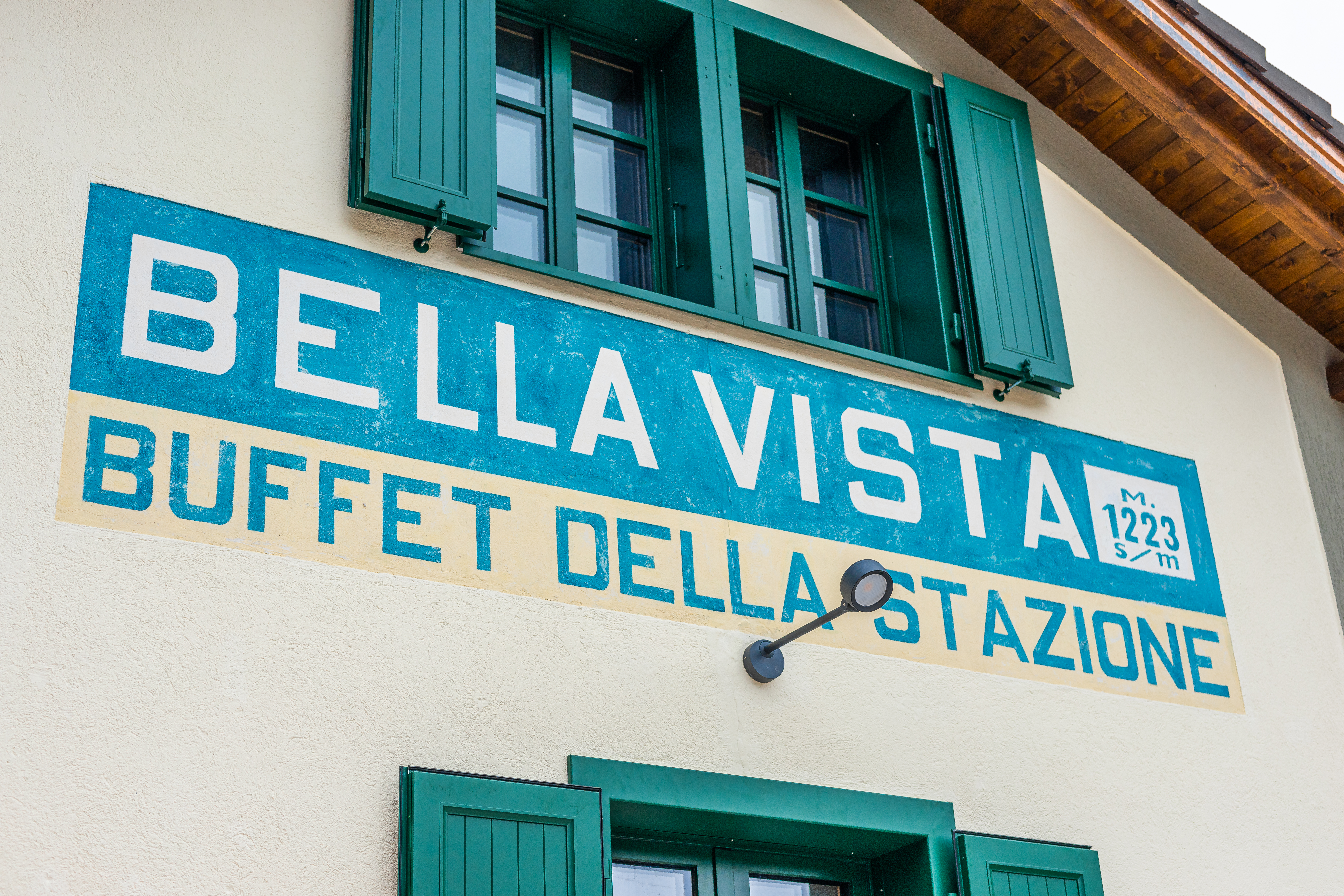 The Buffet Bellavista restaurant
A grotto with a simple but carefully crafted menu, a cozy setting with about 40 covers, a location for private events nestled in the woods. This is the Bellavista Buffet! Zero-mile regional cuisine will be the absolute star, captivating you with every dish, whether it's coffee, cake or an aperitif!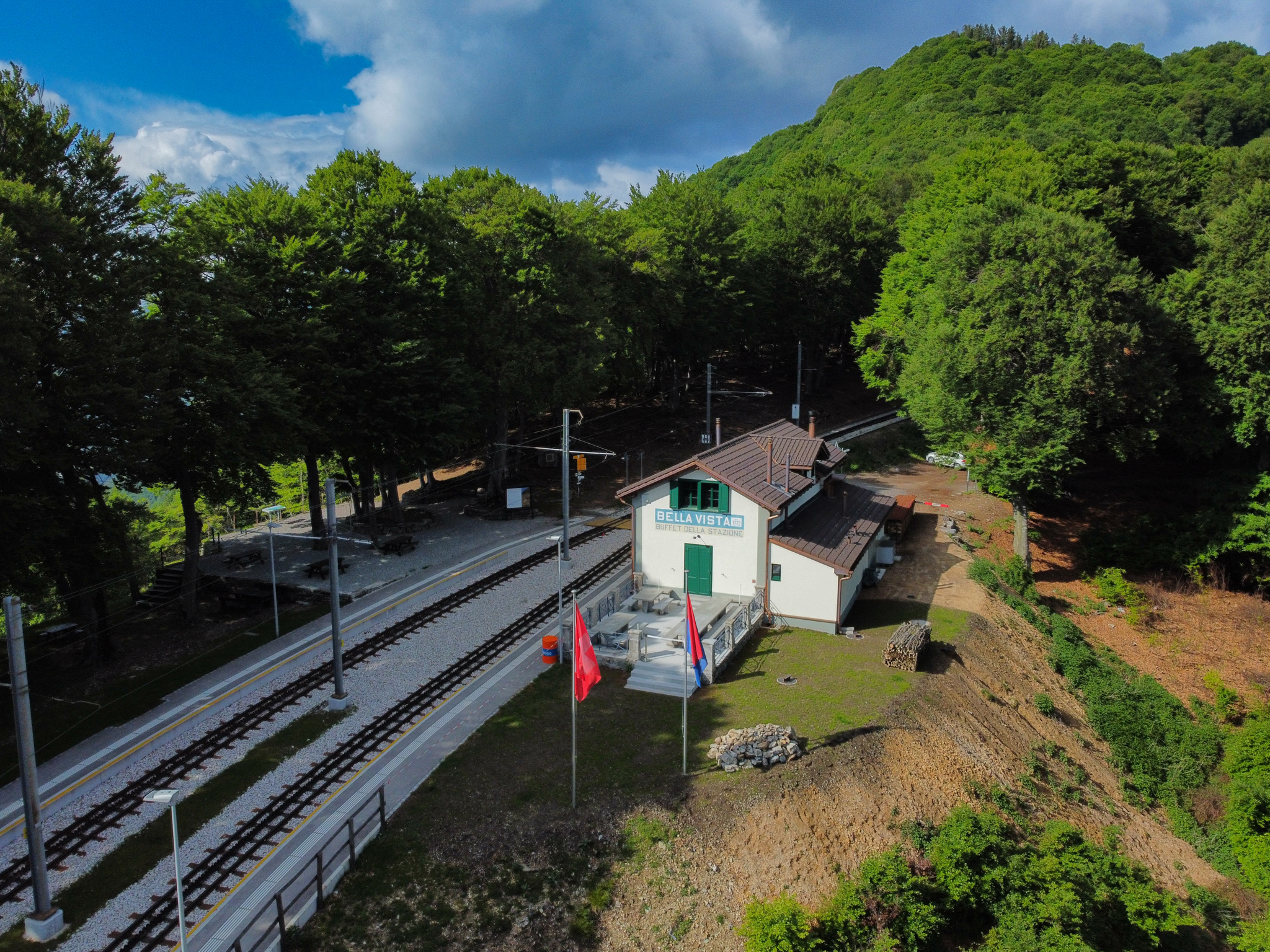 An iconic Grotto
For more than a century, since 1890 when the steam train dominated the rails, the Buffet de la gare has been delighting excursionists from all over Europe. An icon of passion and taste throughout Ticino, at the Buffet Bellavista you have the opportunity to eat well, surrounded by nature and in a definitely incomparable atmosphere. Drop by to enjoy some traditional local dishes and experience the cozy and personal dining experience at Buffet Bellavista!