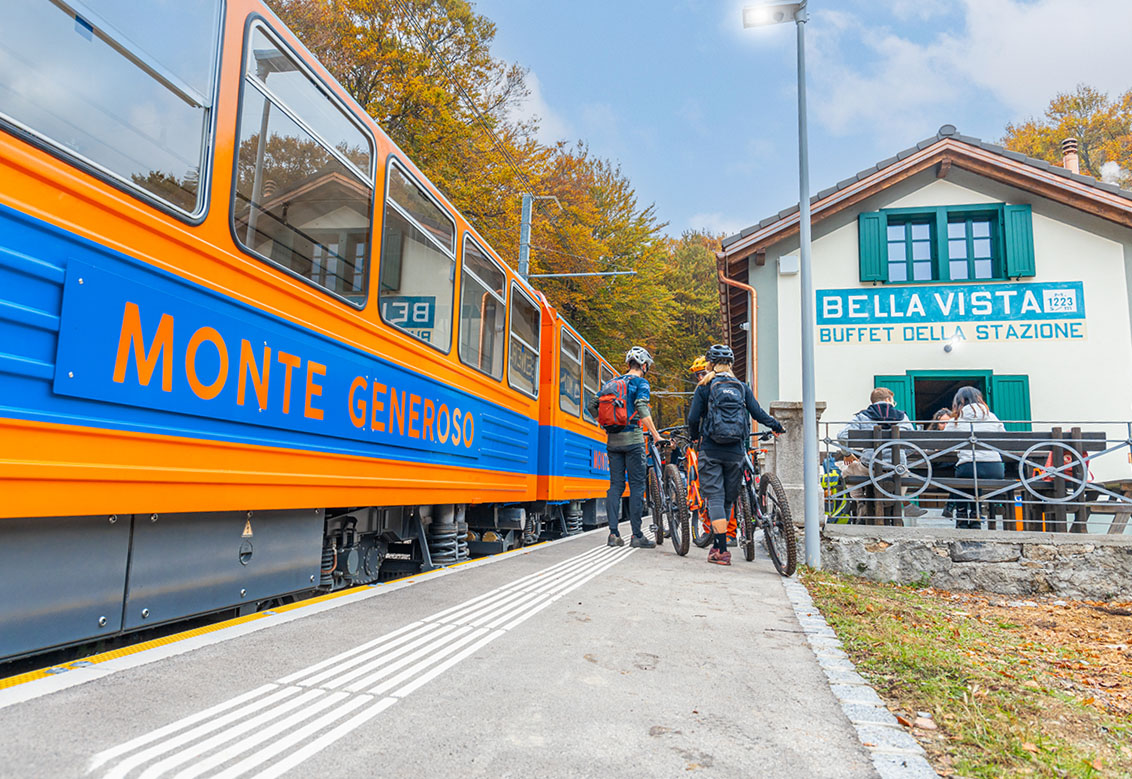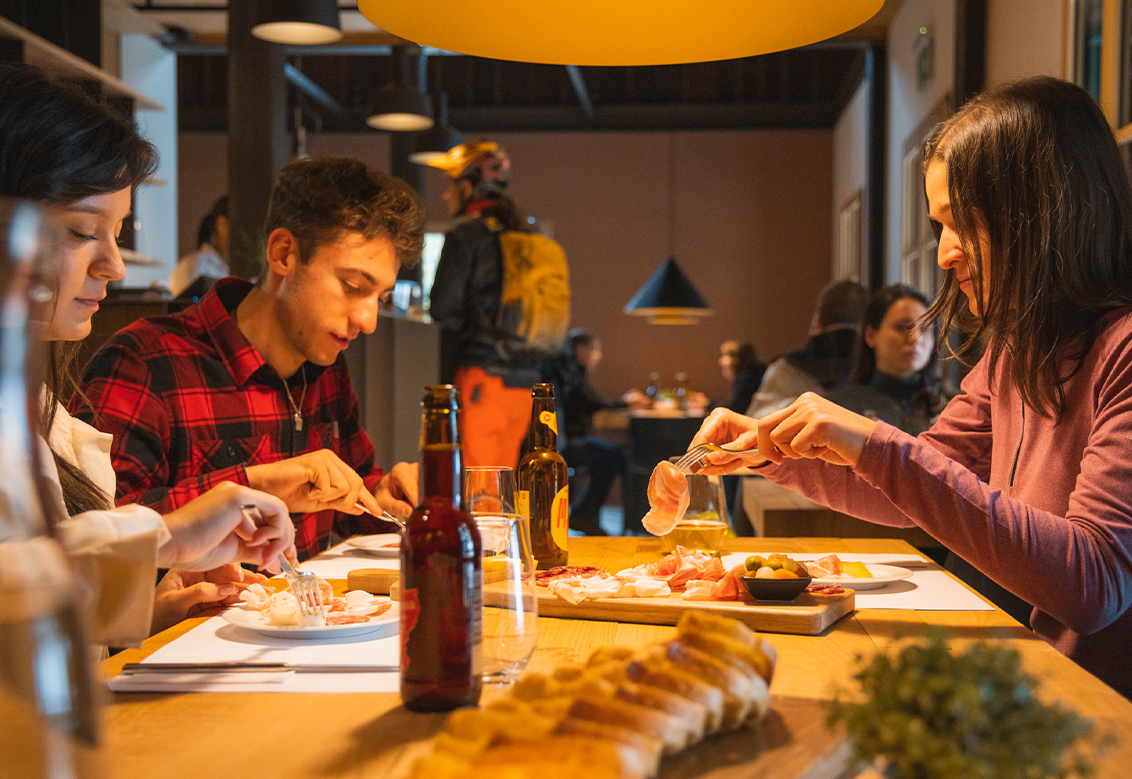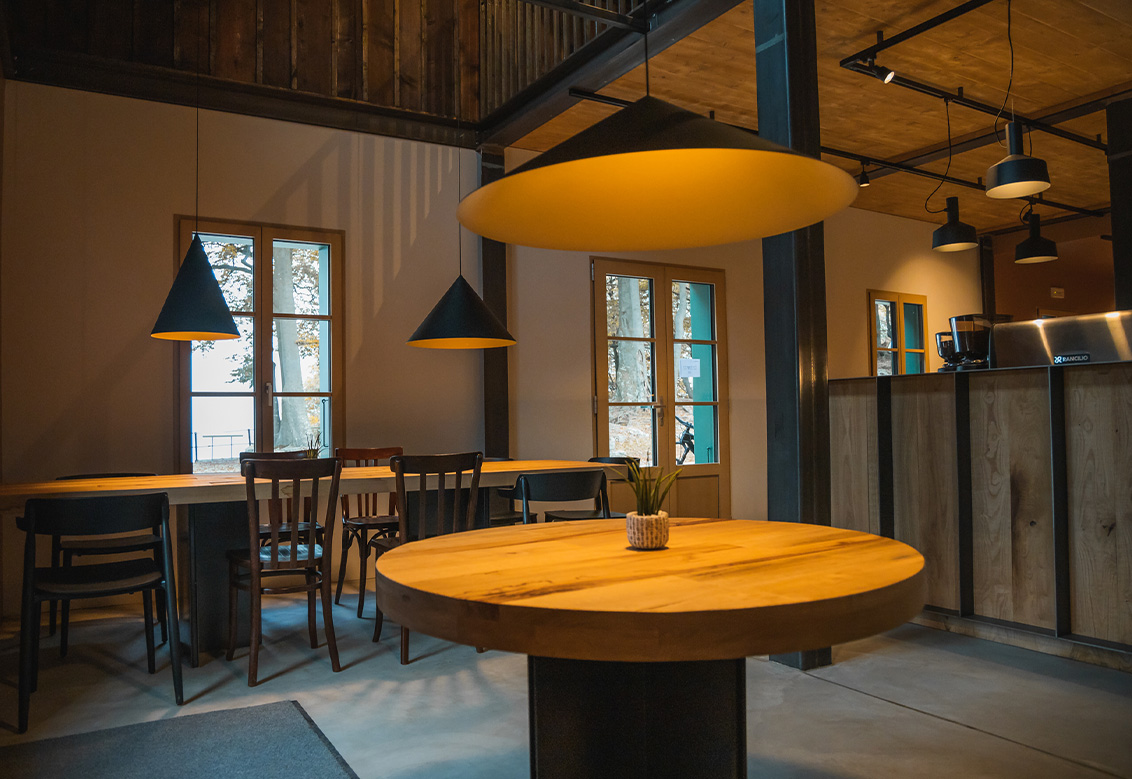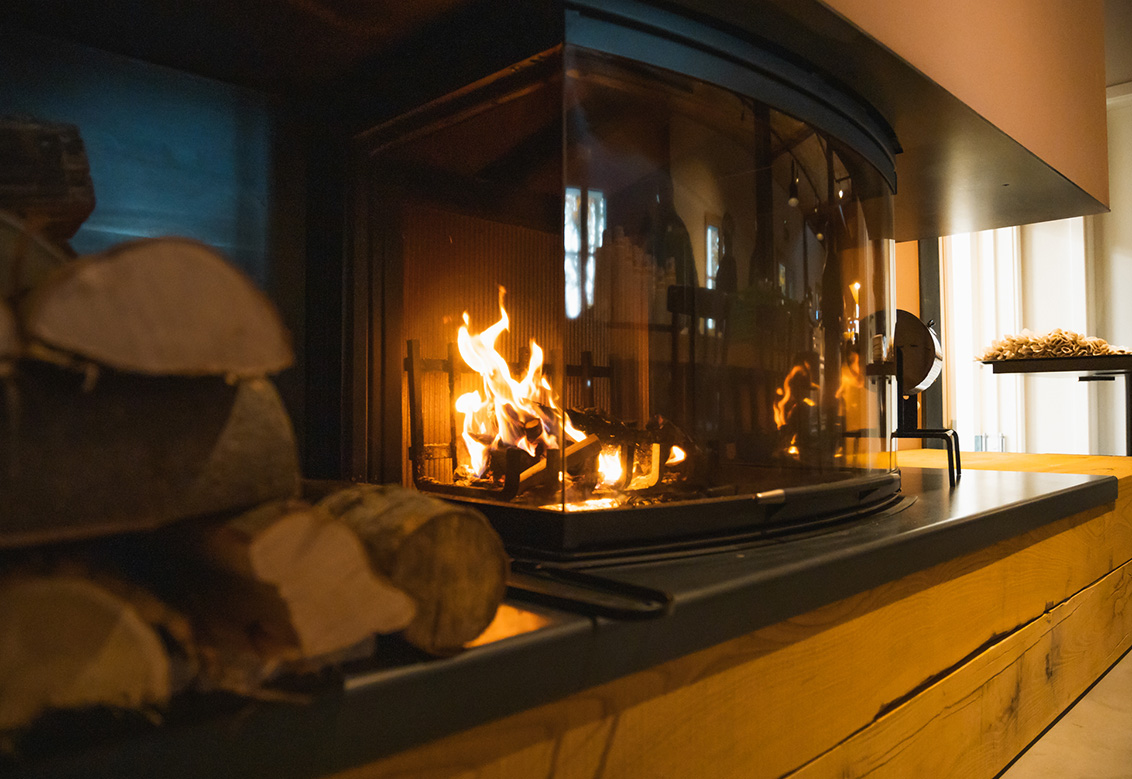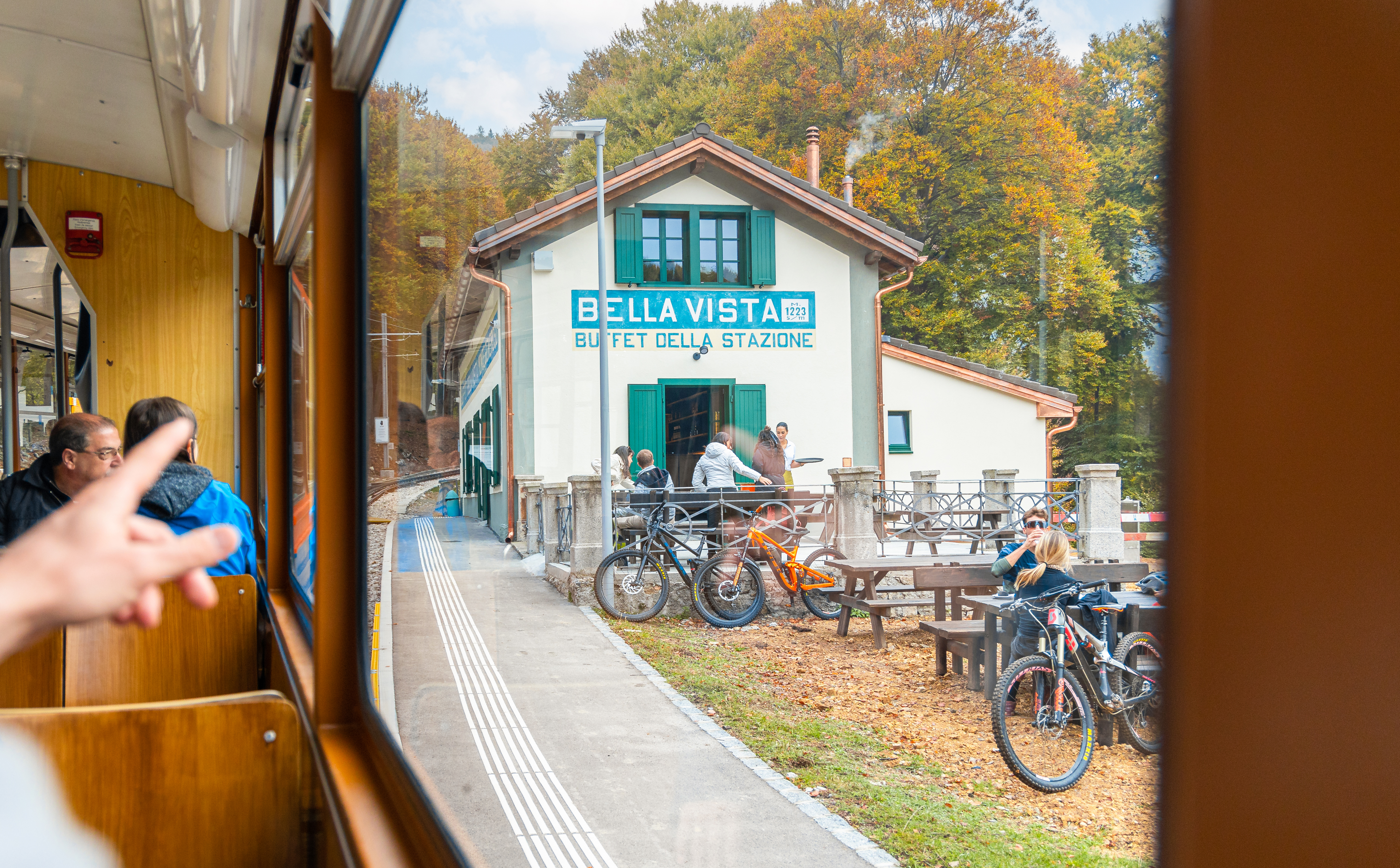 Location Buffet Bellavista
Distance from Capolago: 25 minutes with cogwheel train
Capacity: up to 40 guests
A location for your private or business events
The Bellavista Buffet represents the perfect combination of tradition and modernity. After a significant renovation, this historic grotto that originally opened in 1890, has once again become the perfect location for private and business events as well. Located at 1223 meters above sea level, the grotto is easily accessible either by our train from Capolago or by car. A location that is perfect for beautiful evenings in company and great for any occasion.

A cozy and refined ambiance
The interior of the Bellavista Buffet features a warm atmosphere, enhanced by sustainable materials such as indigenous chestnut wood and a large fireplace that contributes to a cozy ambiance. With 160 square meters spread over two floors, the Buffet can accommodate up to 40 guests in a convivial setting. The outdoor terrace is set up with benches and tables made of an innovative natural material: from here, guests can also appreciate the unspoiled nature and enjoy a unique atmosphere.

Unforgettable evenings and high-quality gastronomy
The Bellavista Buffet offers not only an unparalleled ambiance, but also traditional Ticino cuisine of the highest quality. Open to the public every weekend and holidays starting Dec. 2 2023, it is available for exclusive reservations for group or corporate dinners and events. Among the culinary offerings, guests can expect seasonal dishes such as fondue chinoise and raclette. To make the experience even more special, the Buffet can be reached by booking a special train from Capolago, guaranteeing an evening characterized by relax and good food.
Organise your event at the Buffet Bellavista