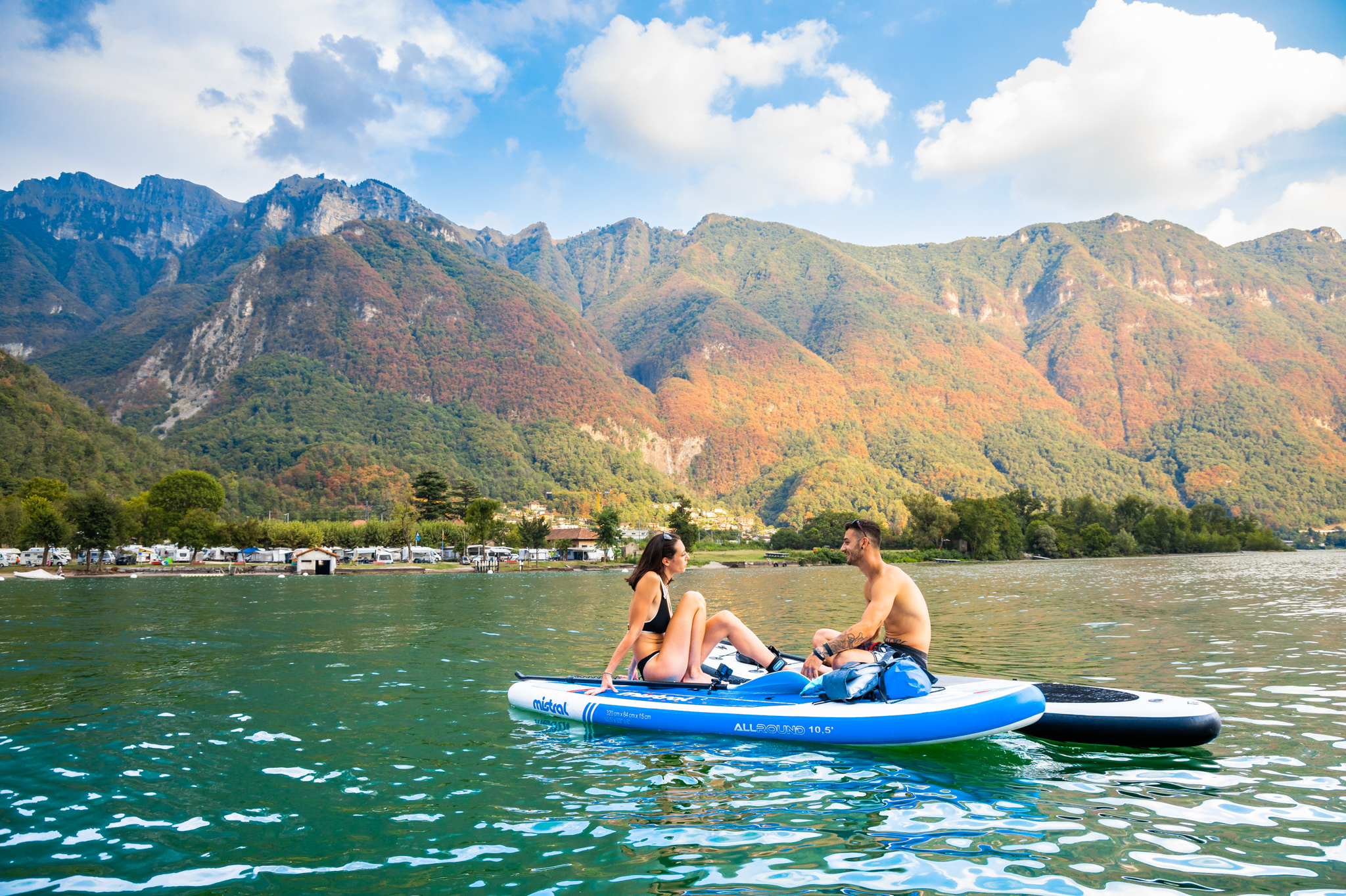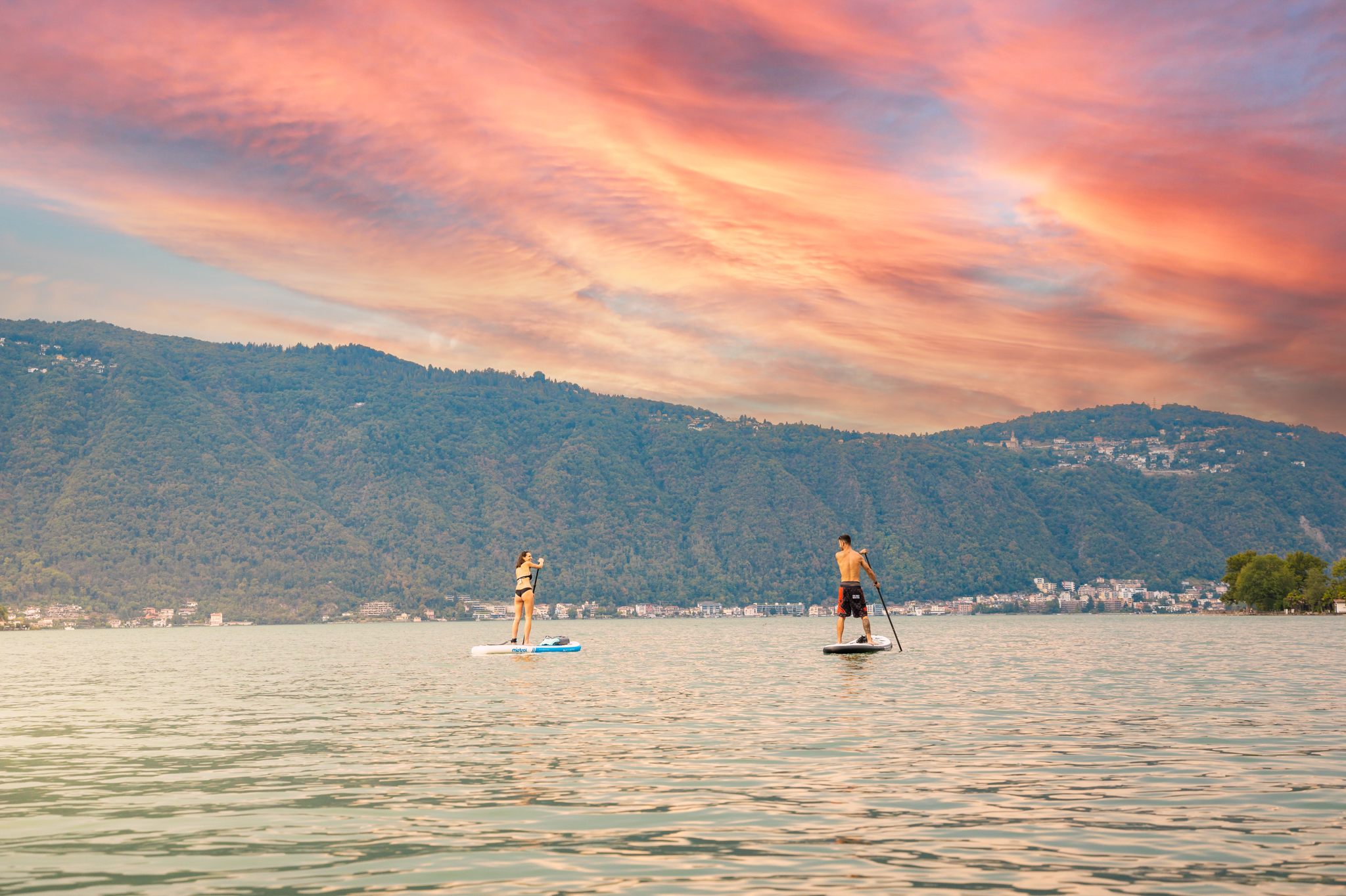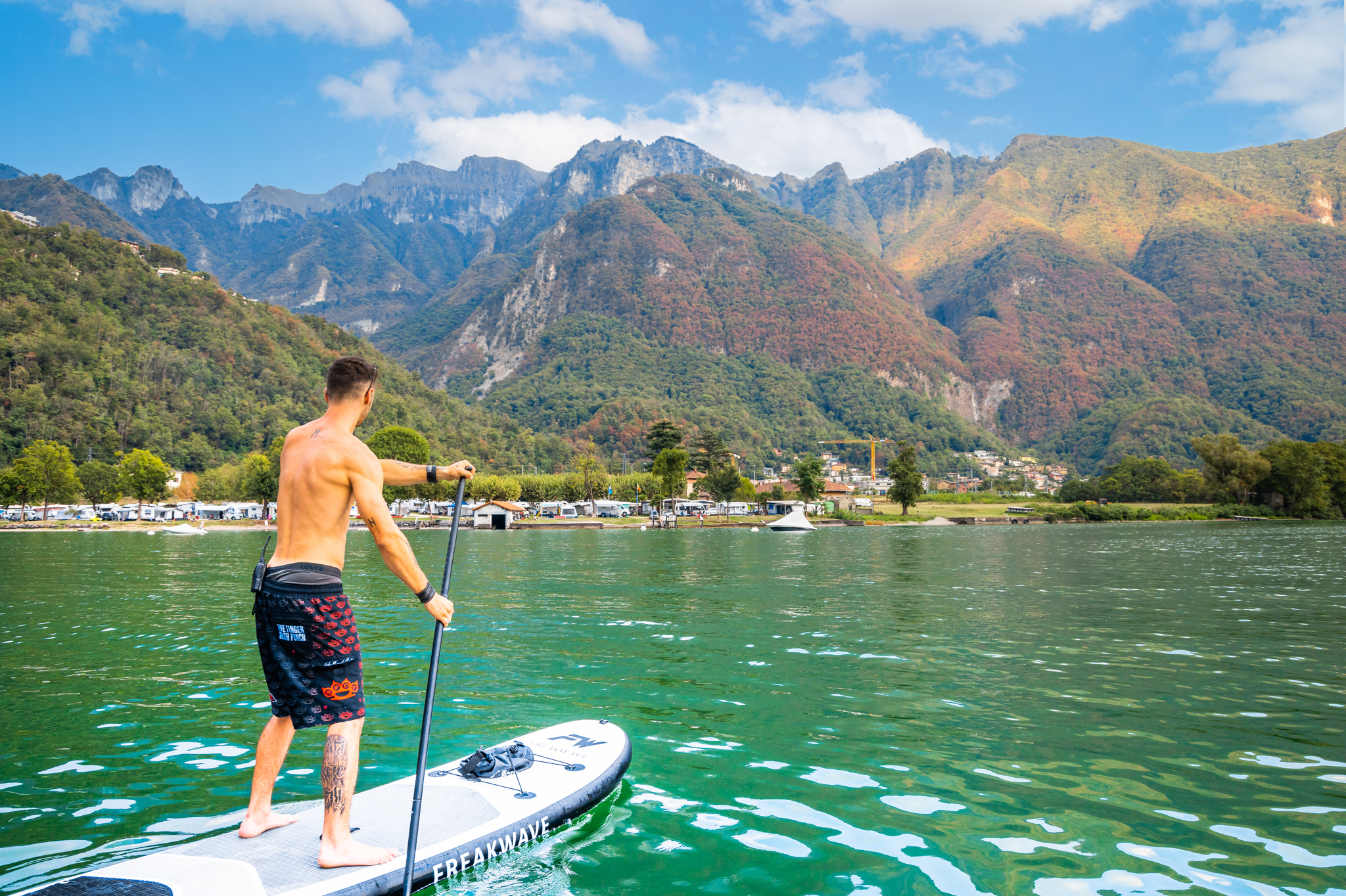 Stand Up Paddle
Rental possible during reception hours.
For children between the ages of 12 and 17 hire is permitted only if authorised by an adult. 
The thrill of standing on the water, with our Stand Up Paddle (SUP)!
Experience the unique experience of sliding on the water with our Stand Up Paddle (SUP). It is a fun and relaxing activity that allows you to enjoy the beautiful panoramic views that our Lake Lugano has to offer. As with the canoes and kayaks, SUP rentals are available during reception hours. With an adult's permission, youth ages 12 to 17 can also enjoy this activity. Safety is ensured with the mandatory use of life jackets, which are included in the rental price. Explore the rates displayed on the bulletin board and get ready to feel the thrill of freedom as you stand on calm water, under the blue sky and the shining sun!