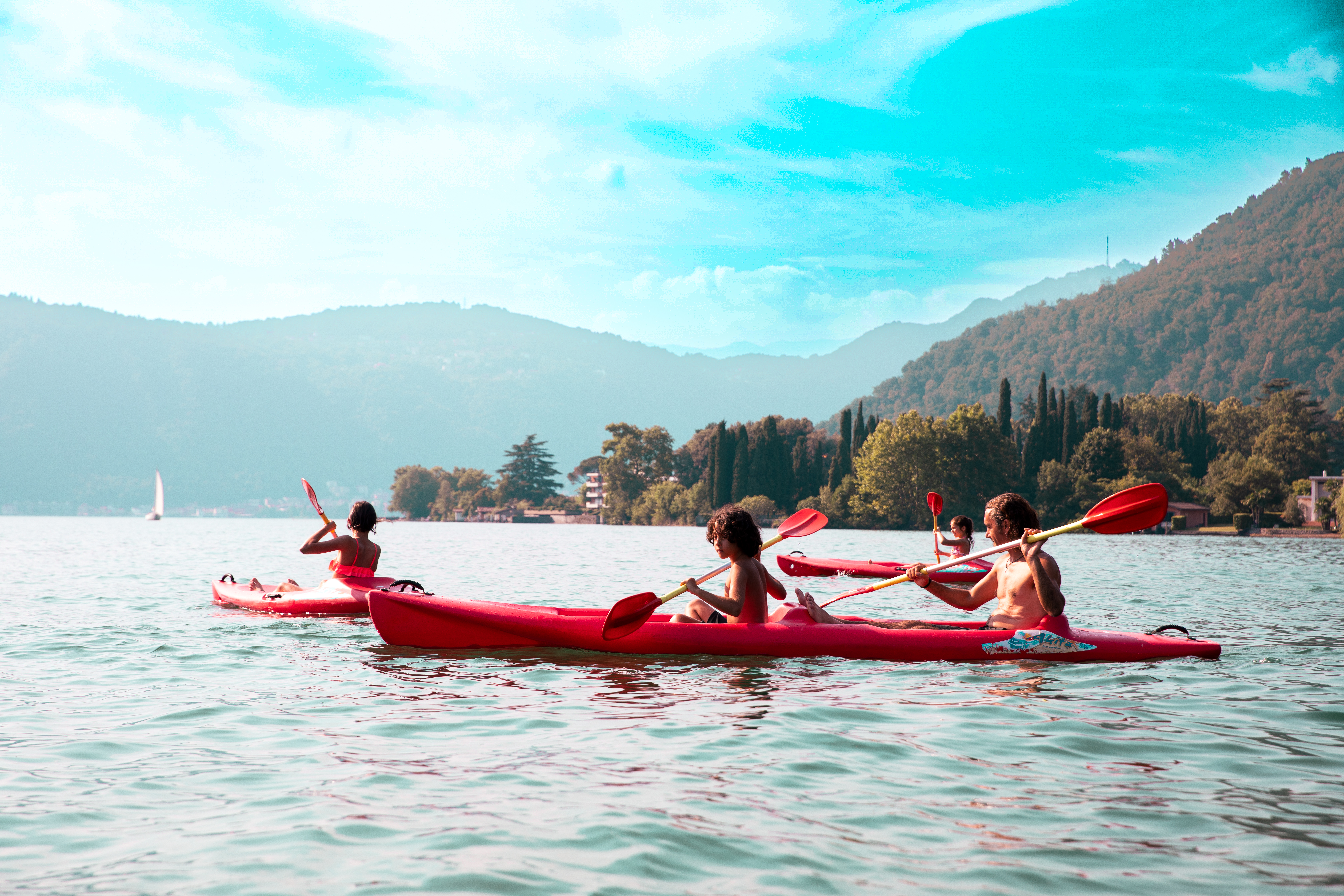 Canoes and Kayak
Rental possible during reception hours.
For children between the ages of 12 and 17 hire is permitted only if authorised by an adult. 
Explore the waters with a canoe or kayak!
At our campground, you can discover the pristine beauty of the surrounding lake with a canoe or kayak. During reception hours, we have a wide range of canoes and kayaks available for rental. Young adventurers ages 12 to 17 can rent equipment only with an adult's permission. Safety is our priority; hence, we provide life jackets included in the rental price. You can conveniently check our rates at the campground bulletin board.
As you are lulled by the gentle flow of the water, each stroke of the paddle will take you away from your daily routine and bring you into a world of tranquility and natural beauty.