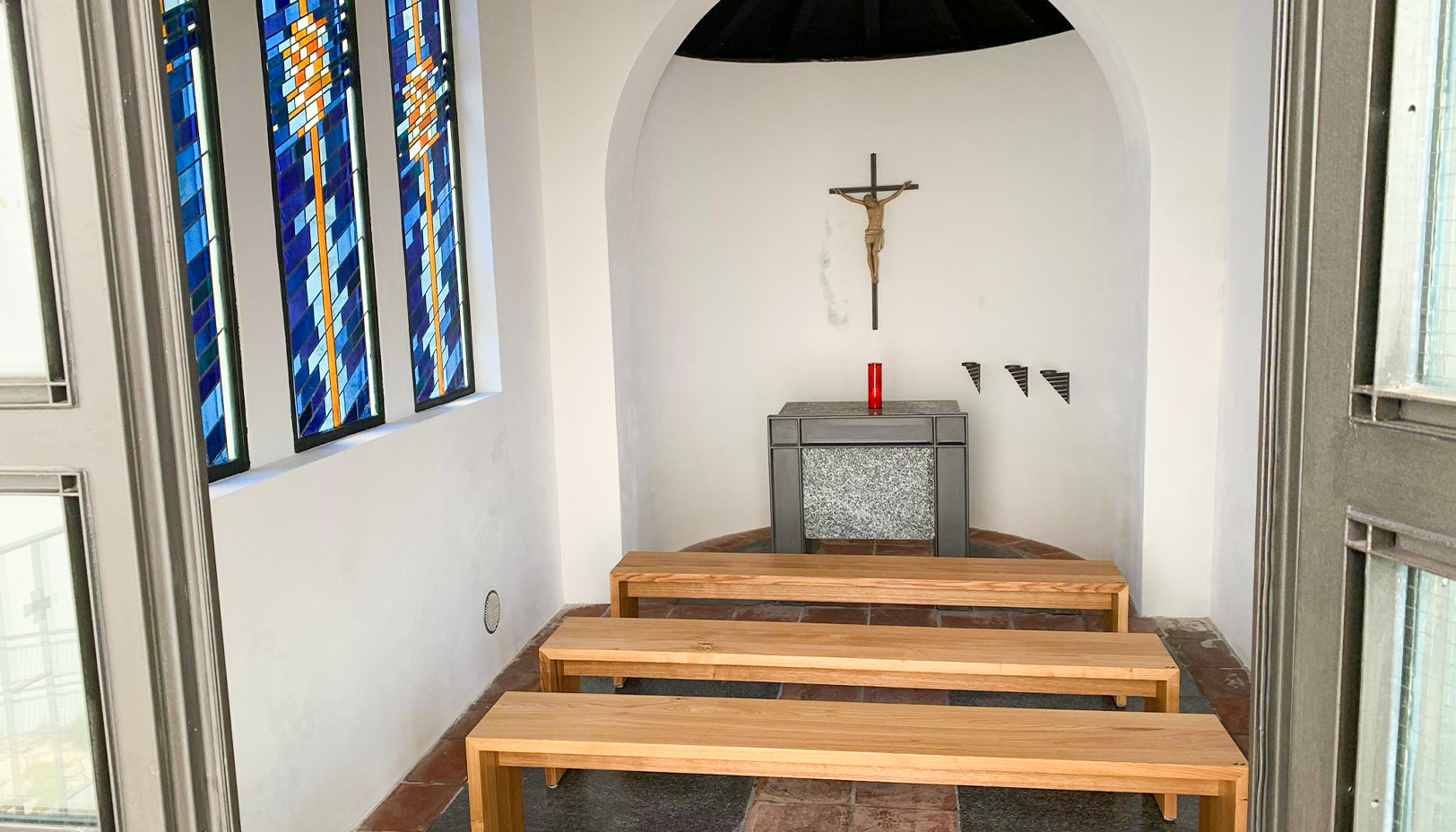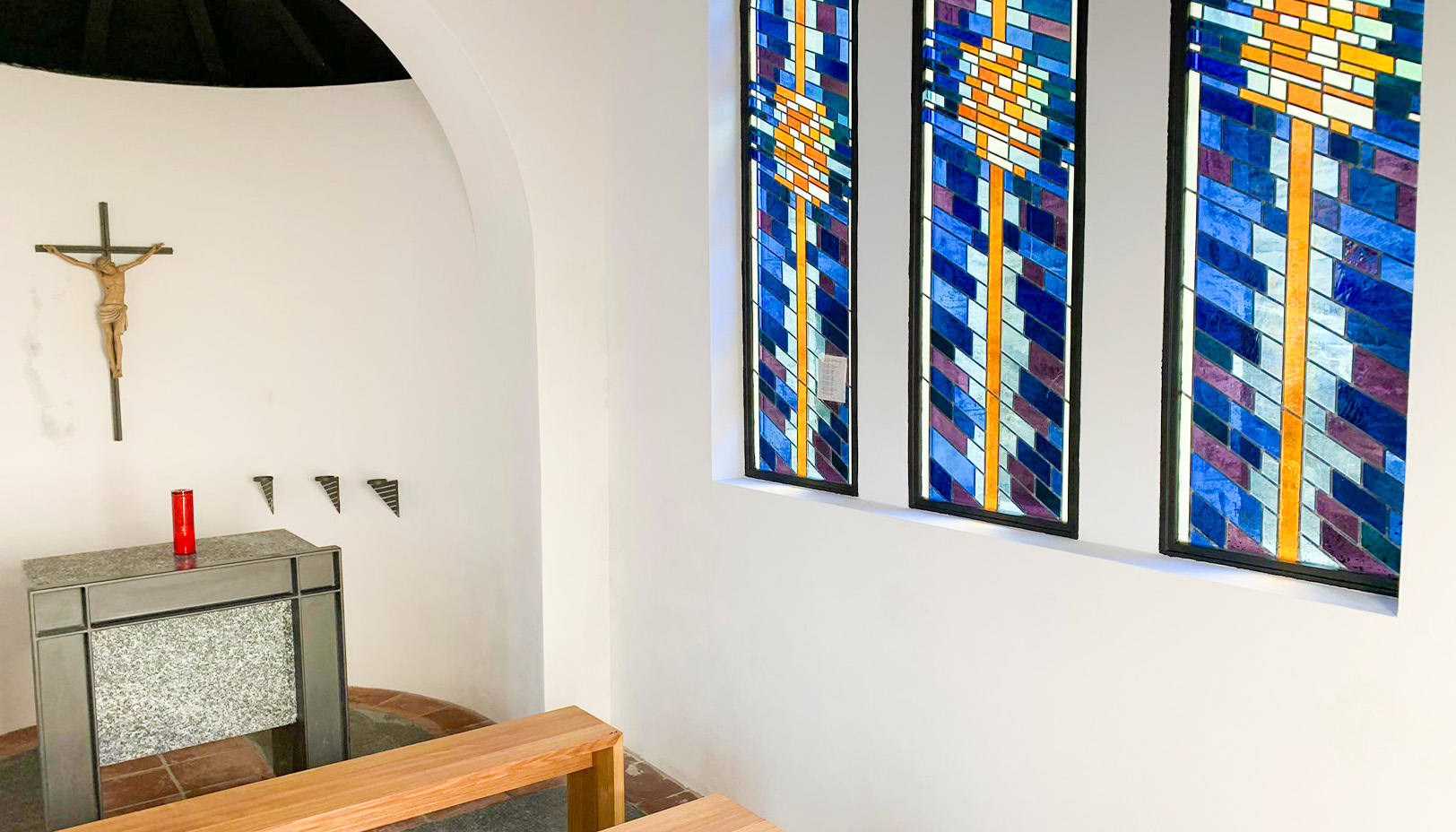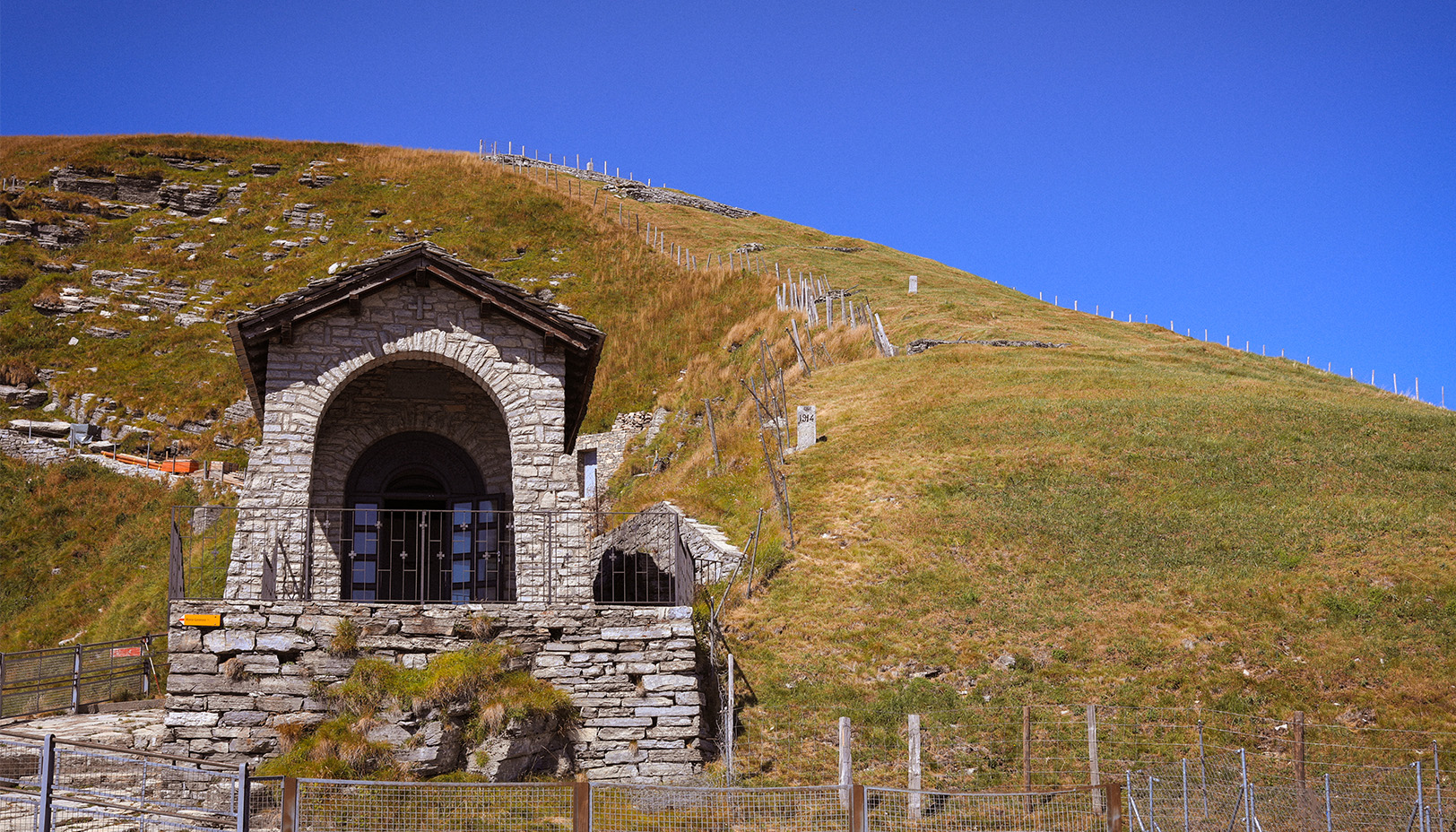 Madonna della Provvidenza church
Altitude: 1704 meters
Year of construction: 1943
Year of renovation: July 2020
Architect: Giacomo Alberti
A shelter of hope
Hidden among the majestic heights of Monte Generoso, the small church of Madonna della Provvidenza, designed by architect Giacomo Alberti, invites you to step back in time. Built in the midst of World War II, this church was built to represent humanity's need to find hope and gathering. The idea to build a church came when the people of Mendrisiotto, climbing Monte Generoso, could see the bombing on the city of Milan. Driven by a deep desire to see the end of the war, the "momò" began to yearn for a place of prayer, hoping that the current conflicts would end as soon as possible.  Symbolically, they therefore decided to build a church right on Generoso.
A small jewel
The stained glass windows of the little church, made by Fra Roberto Pasotti of the Convent of the Capuchin Friars of Bigorio, represent authentic masterpieces that shine with their own light, similar to jewels set in the mountain, which have nothing to envy to the great cathedrals.
Recently renovated in July 2020 thanks to the generous support of admirers of the Ferrovia Monte Generoso, the church continues to play a key role in the history of the region.
A visit to this little church is not only an opportunity to admire the architectural beauty, but also to connect with a profound story of hope and resilience.