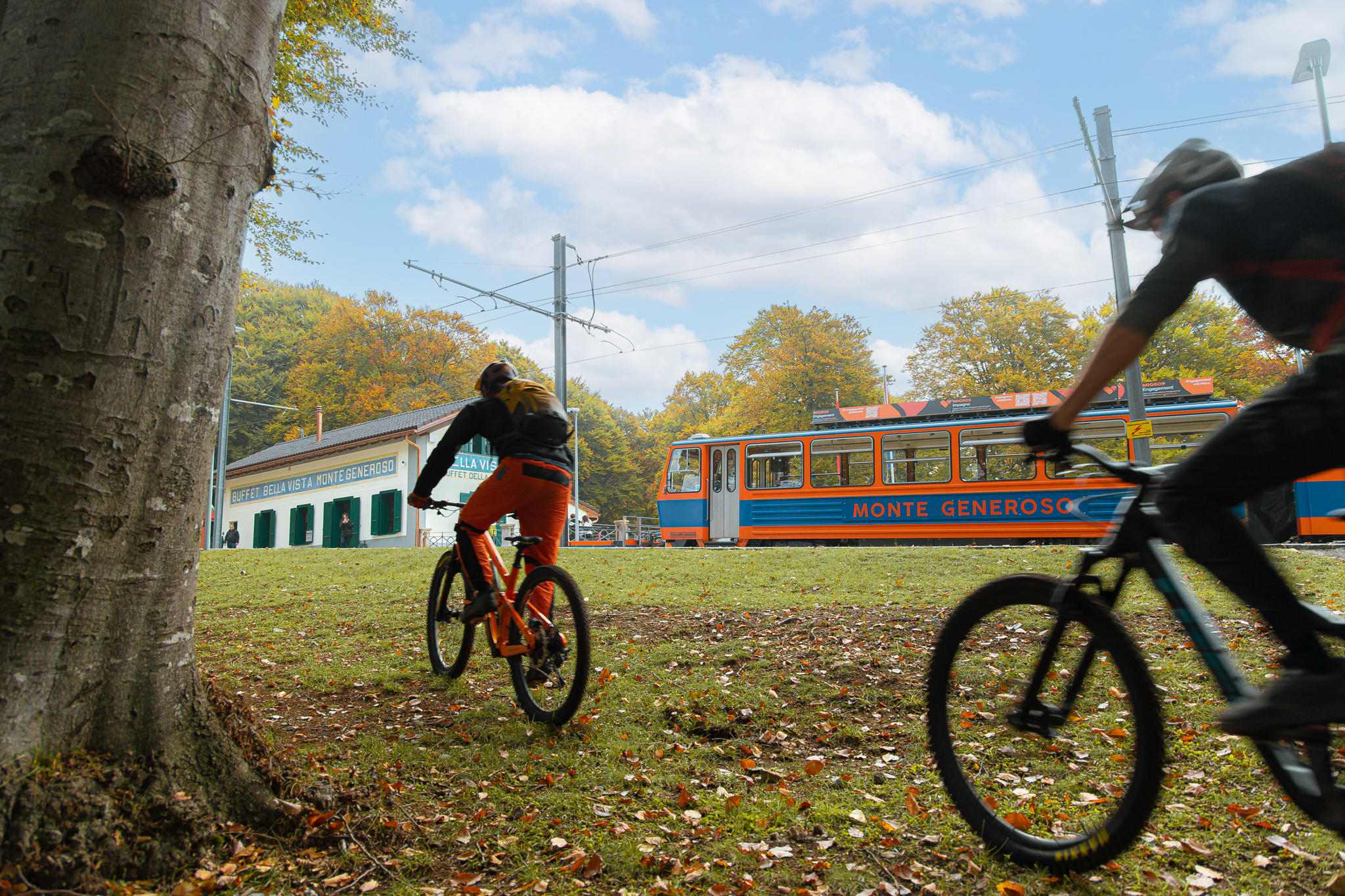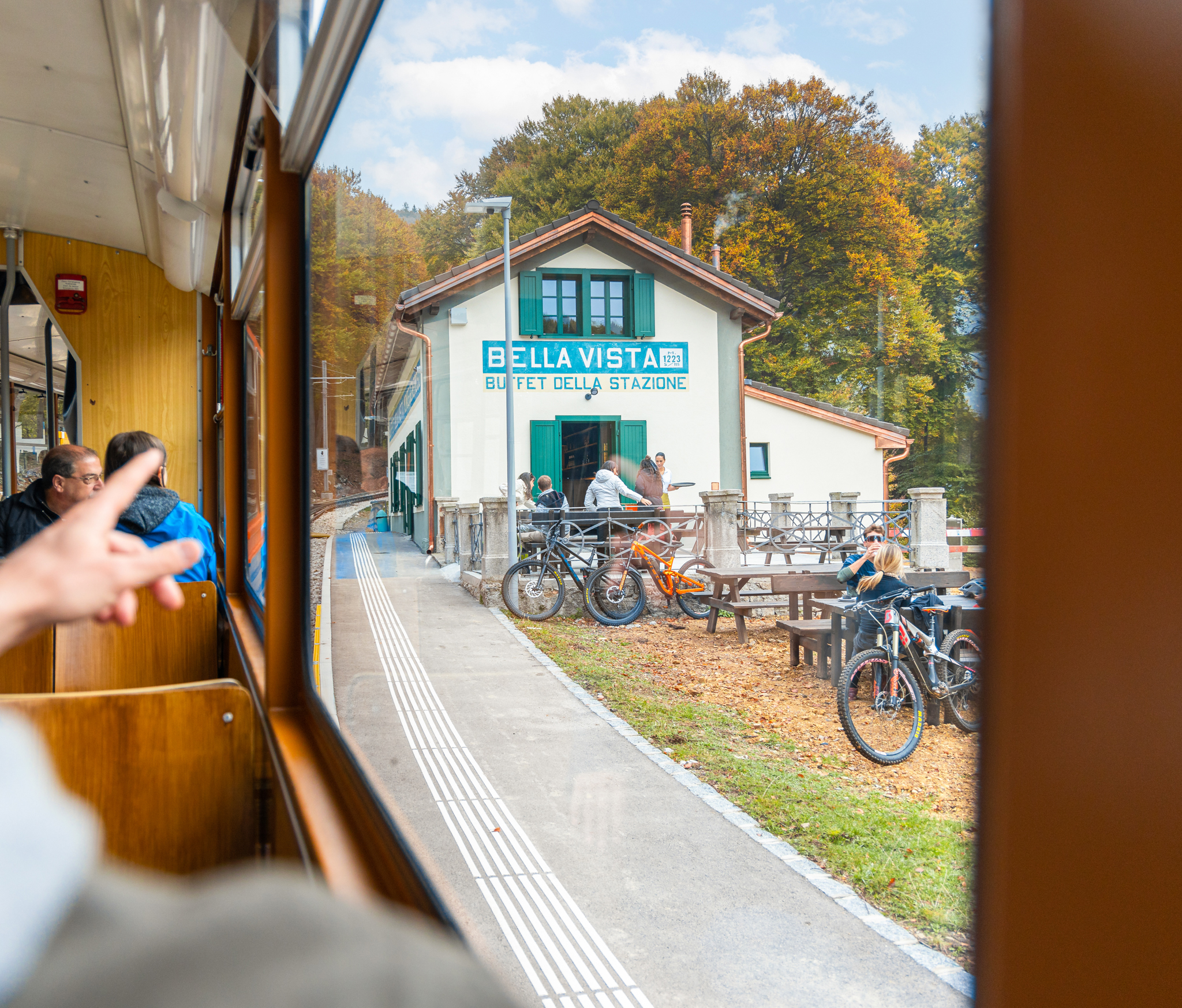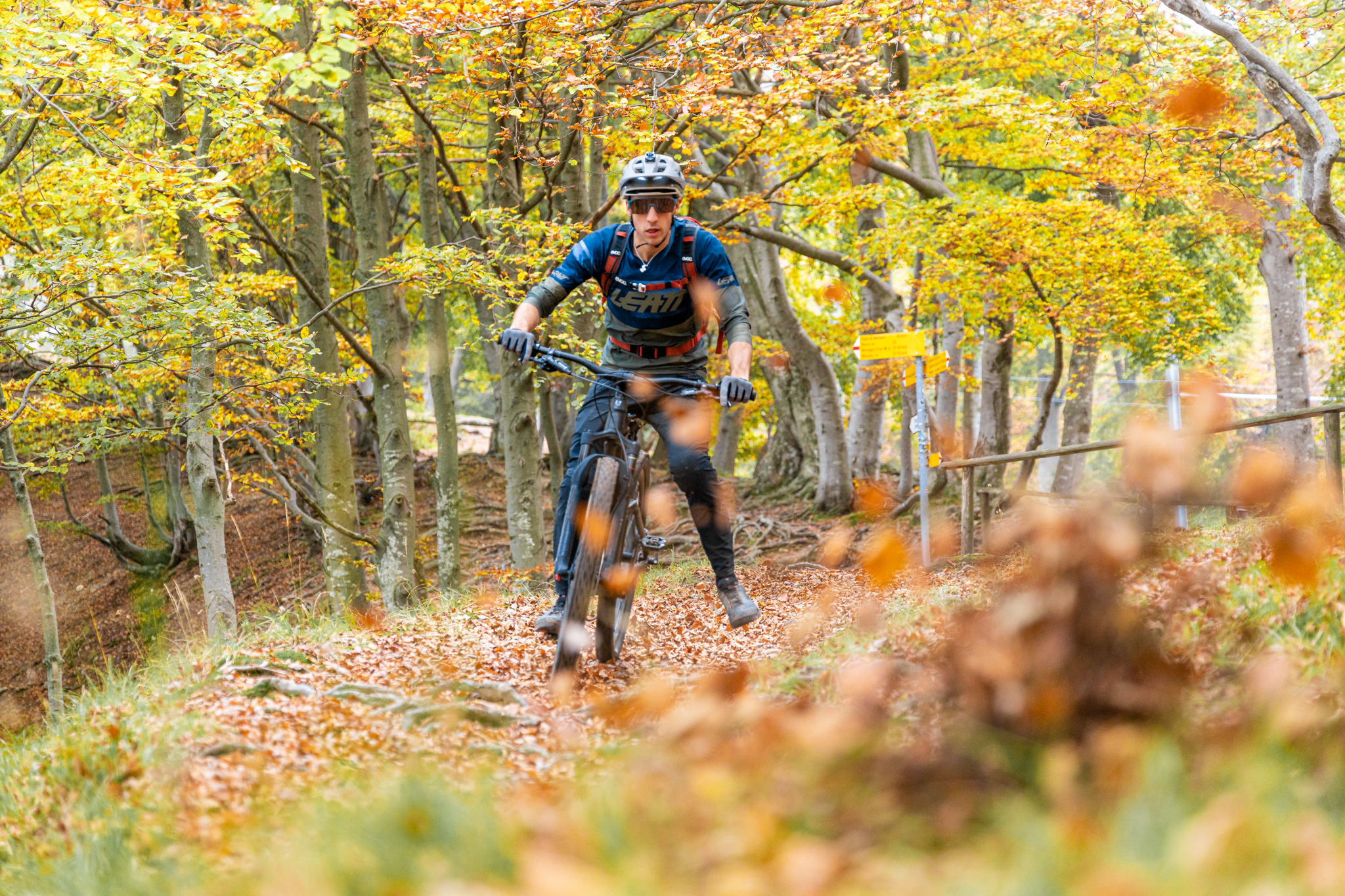 Mountain Bike
Do you love adventure on two wheels and breathtaking scenery? Then, Monte Generoso is your next destination! Immerse yourself in the lush nature, challenge the curves and let the adrenaline flow.
And don't worry about transportation because you can transport your bike on our train!
The mountain is calling you!
Amidst the extraordinary nature of Monte Generoso, mountain bikers will find a true oasis of adventure. From Bellavista, daring "bikers" can set off on the trail enveloped in the shade of a lush beech forest. The feeling of challenging nature on two wheels, nestled in the silence of the forest, makes the experience unique from the start.
Further on, you reach the cantonal road to Capolago, a section that passes by the art museum and the picturesque wine cellars of Mendrisio. The cultural and historical atmosphere mixes with the adrenaline of mountain biking to create a combination of nature, culture and sport!
As the pedals turn and the wheels tackle the terrain below, the view that unfolds before you will be simply incomparable. The breathtaking panorama will give you a unique perspective of Monte Generoso and its valleys.
If you are a true lover of adventure and unspoilt beauty, don't miss the opportunity to set out and make your mark on it!