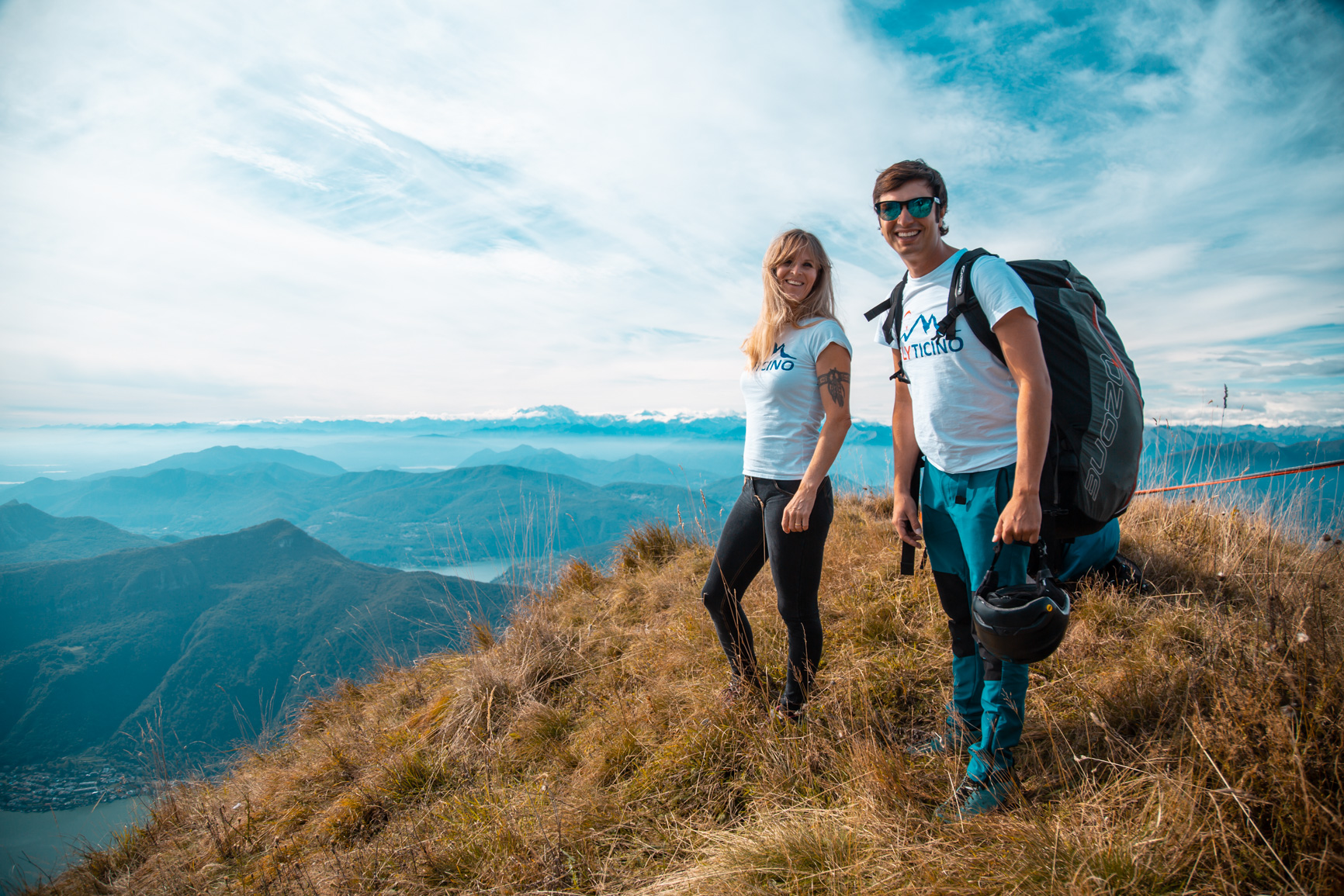 Paragliding
Are you ready to experience a thrill like no other? Paragliding is an adrenaline rush.
With its imposing height of 1704 metres above sea level, Monte Generoso provides the perfect stage for this type of activity. Imagine flying towards Monte Boglia and continuing your flight in the Sopraceneri, or flying south and reaching Monte Cornizzolo in Italy. And if you're up for an adventure, glide gently to Dosso Bello, conquer Monte Caviano and land on the majestic Monte Bisbino, then return to the Monte Generoso summit.
You can even share this epic adventure with the whole family!
The two-seater paragliding flight from Monte Generoso is like an exciting embrace, open to anyone who wants to experience pure adrenaline. There is no age limit and no previous experience is required: all it takes is a short take-off to feel like a flying bird. Imagine admiring the picturesque landscape of the Canton of Ticino from a privileged vantage point, in complete safety.
To make this dream come true, you can book a tandem paragliding flight with a tandem pilot. The adventure never ends: Flights are possible all year round, even on weekdays!
For more information, see:
Are you ready to take off? From the "Fiore di pietra", follow a marked path that leads you in a south-westerly direction. The starting places are marked by colored waving signs:
In the pine forest

In the Clericetti area, on the way to the summit
And the landing? No need to worry. There are specially designated places. You can land on two football pitches next to the brand new sports centre in Riva San Vitale (provided there are no sports activities going on at the time). Or there is another accessible landing area between the sports hall and the new pitch.
Alternatively, you can land in Mendrisio San Martino, near the church on the large terrace, from where you can reach the Mendrisio-San Martino railway station in a few minutes.
Remember: In spring and summer, valley winds can reach high speeds and it is not always possible to reach the landing site. Keep an eye on the weather stations for real-time information:
Monte Caviano train station at 950m, contact: +41 79 952 51 57

Monte Generoso railway station at 1650m, contact: +41 79 546 67 47
The immensity of the sky awaits you, are you ready to soar through the clouds?